The office will be closed on November 24th-25th for the holidays. All vaccination and testing clinics are canceled.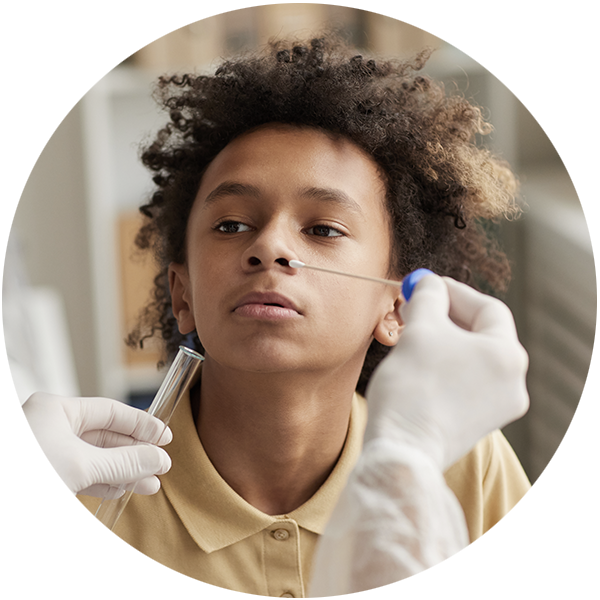 Monday: Village Green Pavilion, 100 Walter Thomas Rd., Indian Head, MD 20640 from 9:30 a.m. - 12:30 p.m.

Thursday: Charles County Department of Health 4545 Crain Hwy., White Plains, MD 20695 from 9:00 a.m. - 2 p.m. NOTE: Testing will be conducted outdoors in the parking lot. Please look for tents and signs indicating testing.

Drive-thru Clinics

October 28, November 18, December 9, December 23 Southern Maryland Electric Cooperative (SMECO), 15065 Burnt Store Rd, Hughesville, MD 20637 from 9:30 a.m. - 1:30 p.m.

November 4, December 2, December 16, December 30 Waldorf Jaycees, 3090 Crain Highway, Waldorf, MD 20601 from 9:30 a.m. - 1:30 p.m.
-ALERT-
The Maryland Security Operations Center is investigating a network security incident involving the Maryland Department of Health. The Maryland Department of Information Technology, the Maryland Department of Health, and the Maryland Department of Emergency Management are working closely with federal and state law enforcement partners to address the incident and to gather additional information. Certain systems have been taken offline out of an abundance of caution and other precautions have and will be taken.

Flu Vaccination Clinic Schedule

Flu Vaccination Community Clinic
No event found!
Events for November
1st
2:00 pm - 7:00 pm
Events for November
2nd
1:00 pm - 7:00 pm
Charles County Department of Health
1:00 pm - 7:00 pm
Charles County Department of Health
Events for November
3rd
4:00 pm - 7:00 pm
4:00 pm - 7:00 pm
Events for November
4th
9:00 am - 3:00 pm
Charles County Department of Health
Events for November
5th
9:00 am - 1:00 pm
Charles County Department of Health
Events for November
6th
No Events
Events for November
7th
9:30 am - 2:00 pm
Village Green Pavilion parking lot
Events for November
8th
No Events
Events for November
9th
2:00 pm - 7:00 pm
Hughesville Fire Station #2
Events for November
10th
9:00 am - 2:00 pm
Nanjemoy Community Center
9:00 am - 2:00 pm
Nanjemoy Community Center
Events for November
11th
No Events
Events for November
12th
No Events
Events for November
13th
No Events
Events for November
14th
No Events
Events for November
15th
No Events
Events for November
16th
No Events
Events for November
17th
No Events
Events for November
18th
No Events
Events for November
19th
No Events
Events for November
20th
No Events
Events for November
21st
No Events
Events for November
22nd
No Events
Events for November
23rd
No Events
Events for November
24th
No Events
Events for November
25th
No Events
Events for November
26th
No Events
Events for November
27th
No Events
Events for November
28th
No Events
Events for November
29th
No Events
Events for November
30th
No Events